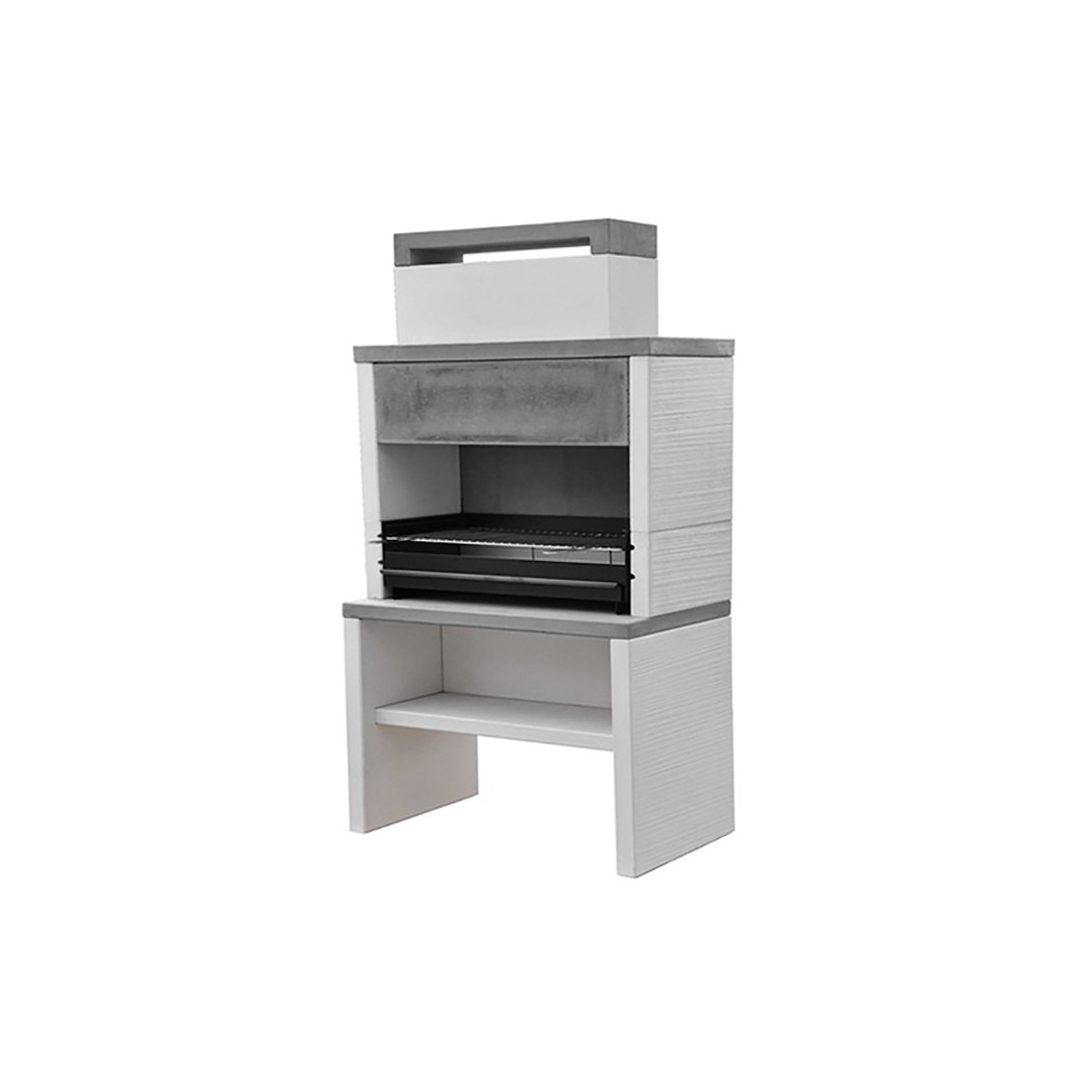  
City MAX Masonry Charcoal Barbecue XL Cooking Area
Barbecue with chimney H185 x W78 x D47cm
White and Grey concrete
Textured concrete side parts
XL Cooking area  66cm x 31cm
Complete with fire burner and ash removal tray
Supplied with chrome-plated cooking grill
1 x concrete lower shelf
Burns charcoal
No painting required
100% Secure Shopping

FREE UK Mainland Delivery

Hassle Free Returns

Price Match Promise

Online Payments Barclays & Paypal
City MAX Masonry Barbecue with an Extra Large Cooking Area, a simple self-assembly barbecue grill made with the highest quality standards of reinforced refractory concrete with the excellent smooth and striped finish. Elegant barbecue with modern design in white and grey colors will create a great focal point to any garden. Supplied with a high-quality fire burner with ash removal tray and chrome-plated cooking grill -  easy to clean and adjustable on three levels to help ensure your food is cooked to perfection.
Barbecue with chimney H185 x W78 x D47cm
White and Grey concrete
Textured concrete side parts
XL Cooking area  66cm x 31cm
Complete with fire burner and ash removal tray
Supplied with chrome-plated cooking grill
1 x concrete lower shelf
Burns charcoal
No painting required
Currently unavailable to order

You've loved this product so much, we've sold out, so it's temporarily unavailable.

Check back soon!