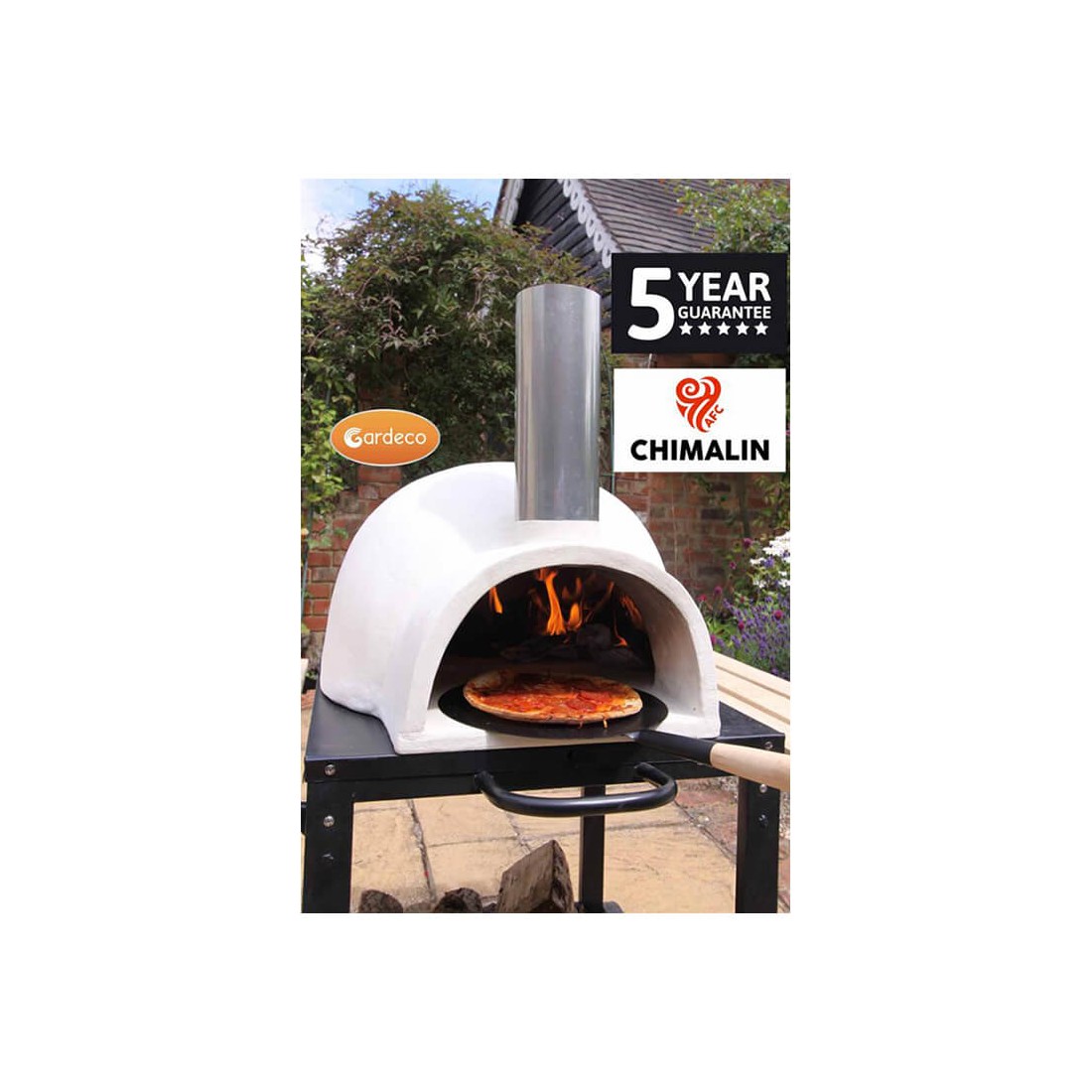  
Pizzaro Traditional Wood Fired Pizza Oven
A stylish addition to your patio
Cooks delicious stone-baked pizzas
Ideal for oven-baked dishes
Made from Chimalin advanced fire clay
Exceptional resistance to heat cracking
No 'curing' process required
Full user instructions provided with the oven
Natural clay with no painting or glazing


100% Secure Shopping

FREE UK Mainland Delivery

Hassle Free Returns

Price Match Promise

Online Payments Barclays & Paypal
Traditional clay domed wood-fired pizza oven. The draft of the chimney will take the smoke out and the dome will keep the heat. Heats up in 20 to 30 minutes. Cook 2 to 3 pizzas before re-fuelling. Made of CHIMALIN AFC, the crack-resistant clay, unique to Gardeco, with a 5-year warranty against thermal shock. The Gardeco Pizzaro AFC Wood Fire Pizza Oven would be a lively addition to any garden or patio. Entertain guests for hours on end with this masterpiece. Please note: The stand is sold separately.
A stylish addition to your patio
Cooks delicious stone baked pizzas
Ideal for oven baked dishes
Made from Chimalin advanced fire clay
Exceptional resistance to heat cracking
No 'curing' process required
Full user instructions provided with the oven
Natural clay with no painting or glazing
Delivery Information: Whilst we deliver across the UK there are sometimes surcharges to some certain areas. If you live in Northern Scotland, Northern Ireland or an offshore island please contact our team before ordering.