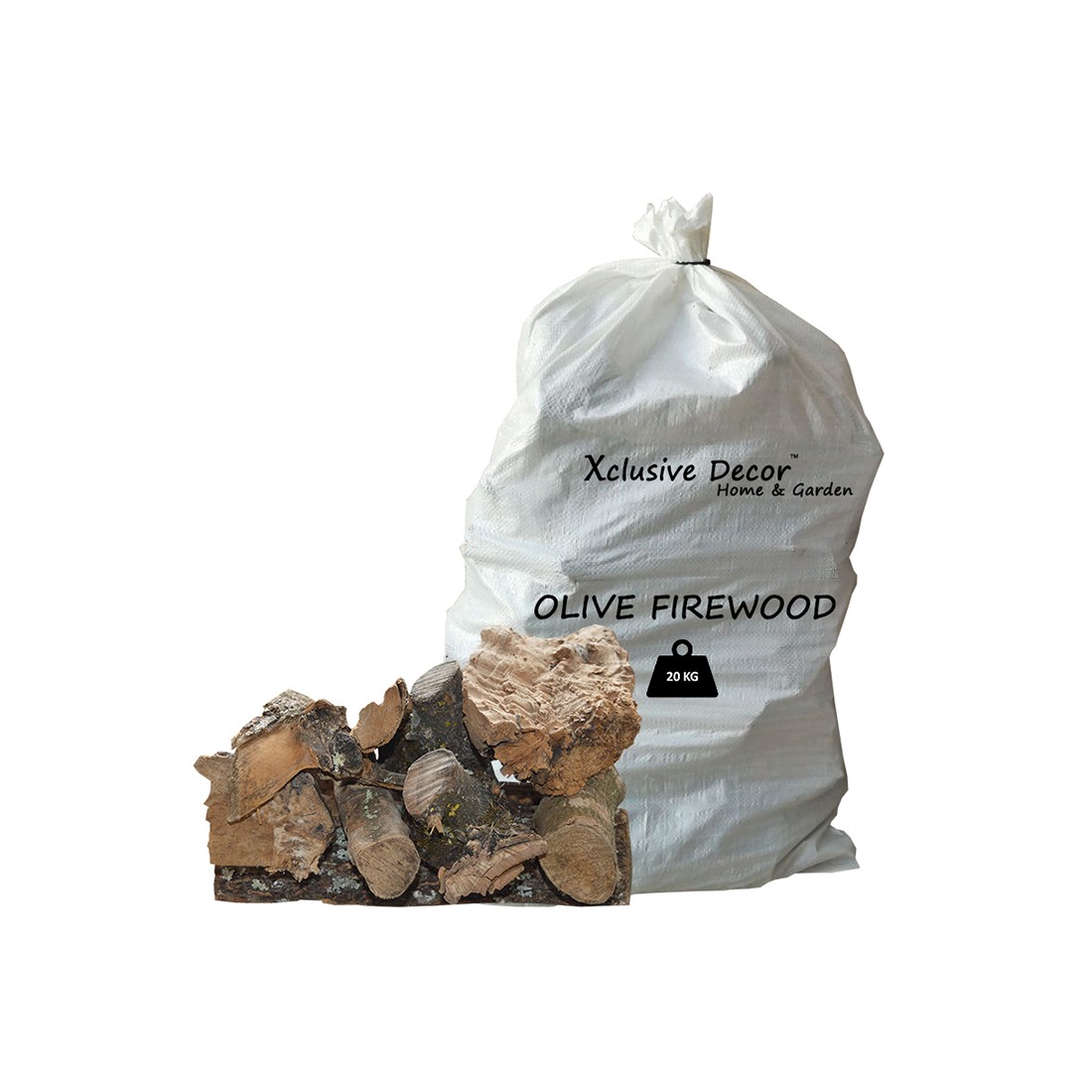  
Kiln Dried Olive Hardwood Firewood Logs
100% natural olive wood, premium single species hardwood
Eco-Friendly - our product is sourced from sustainable olive groves
Air-dried in a hot and dry climate
Best firewood to use in pizza ovens, barbecues, solid fuel cookers
Slow-burning - generate intense heat
Hand-cut pieces 20-35cm logs making it easier to start the fire
Wonderful sweet aroma with lovely golden flames
Alternative in stock:
100% Secure Shopping

FREE UK Mainland Delivery

Hassle Free Returns

Price Match Promise

Online Payments Barclays & Paypal
XclusiveDecor 100% natural Olive Firewood ideal for outdoor pizza ovens, barbecues, solid fuel cookers chimeneas, fire pits, open fireplaces and multi-fuel stoves. Packed in quality 20kg raffia bag, 20-35cm logs slow-burning generate intense heat – more economical totally natural and green renewable energy resource cut into handy pieces.
Olive wood is very dense with natural oil content. Being so dense it burns for much longer than some other woods, making it more economical as you need to useless. All our olive wood has been seasoned dried so it has a very low moisture content. This makes it burn efficiently, producing more heat, less steam and giving a sweet pleasant aroma.
Best firewood to use in wood-burning pizza ovens, barbecues, multi-fuel stoves, open fireplaces, chimeneas, fire pits and solid fuel cookers.
Alternative in stock:
You might also like