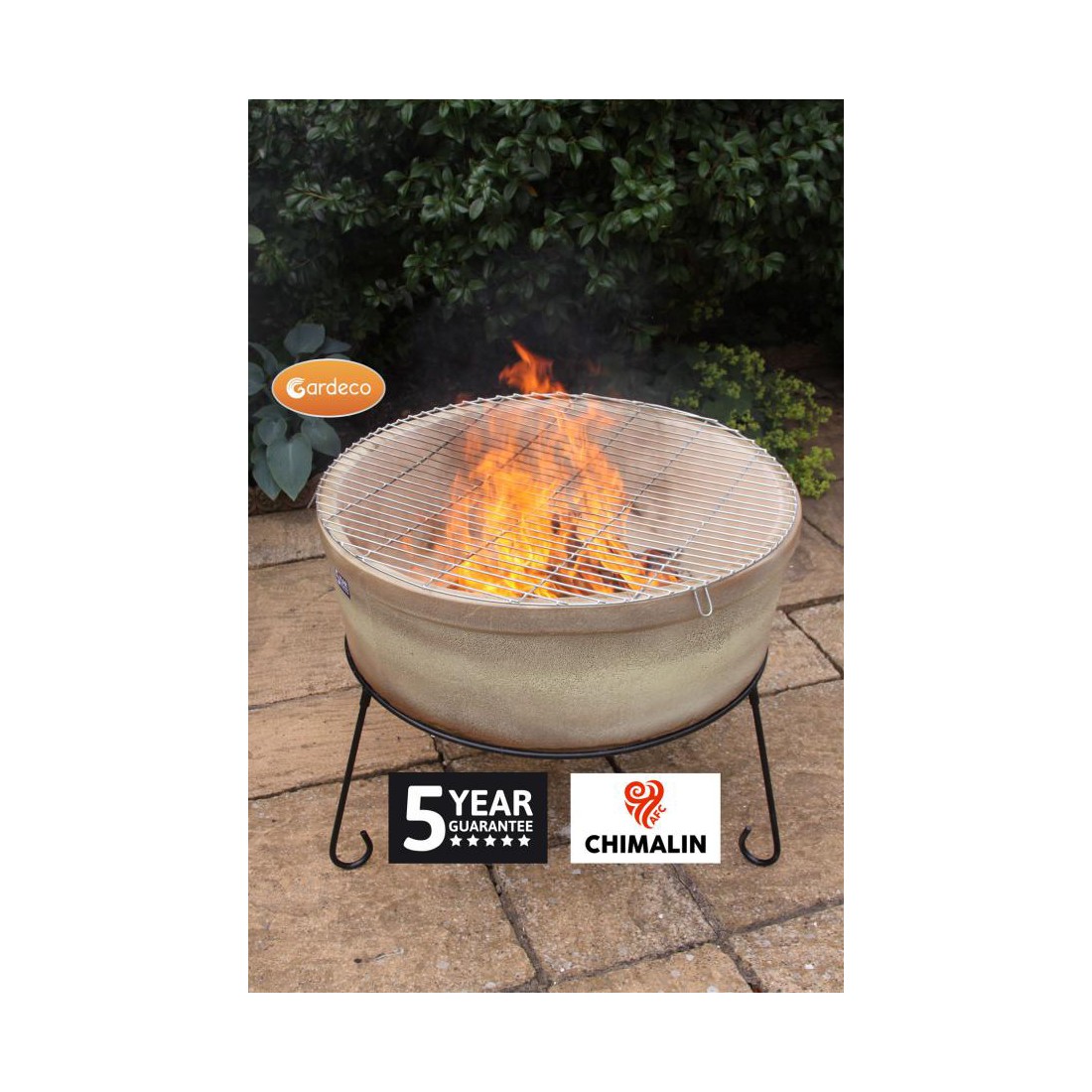  
Atlas Jumbo Fire Bowl in Glazed Cappuccino
Delivered within 3-7 days
Jumbo fire bowl - Glazed Cappuccino
Complete with metal stand and stainless steel BBQ grill
Made of CHIMALIN AFC, advance fire clay
Exceptional to resistance to fire cracking
Guaranteed 5 years against cracking due to thermal shock
Suitable for big fires
Burns any fuel: wood, charcoal or coal
No assembly or curing required
100% Secure Shopping

FREE UK Mainland Delivery

Hassle Free Returns

Price Match Promise

Online Payments Barclays & Paypal
With irresistible warmth and mesmerizing flames, it will be incredibly difficult to resist your outdoor space with the Atlas Jumbo Fire Bowl in glazed Cappuccino colour. The extra-large capacity allows for greater fires, while the chrome BBQ grill allows you to cook food with that unbeatable smokey flavor - a fabulous accessory that will truly transform your outdoor experience, you can use this product with confidence thanks to a 5-year guarantee against thermal cracking. Colour may vary slightly from image due to the nature of materials used.
Jumbo fire bowl - Glazed Cappuccino
Complete with metal stand and stainless steel BBQ grill
Made of CHIMALIN AFC, advance fire clay
Exceptional to resistance to fire cracking
Guaranteed 5 years against cracking due to thermal shock
Suitable for big fires
Burns any fuel: wood, charcoal, or coal
No assembly or curing required
No Assembly Required - Simply Remove The Packaging And Use!
Delivered within 3-7 days
Delivery Information: Whilst we deliver across the UK there are sometimes surcharges to some certain areas. If you live in Northern Scotland, Northern Ireland or an offshore island please contact our team before ordering.