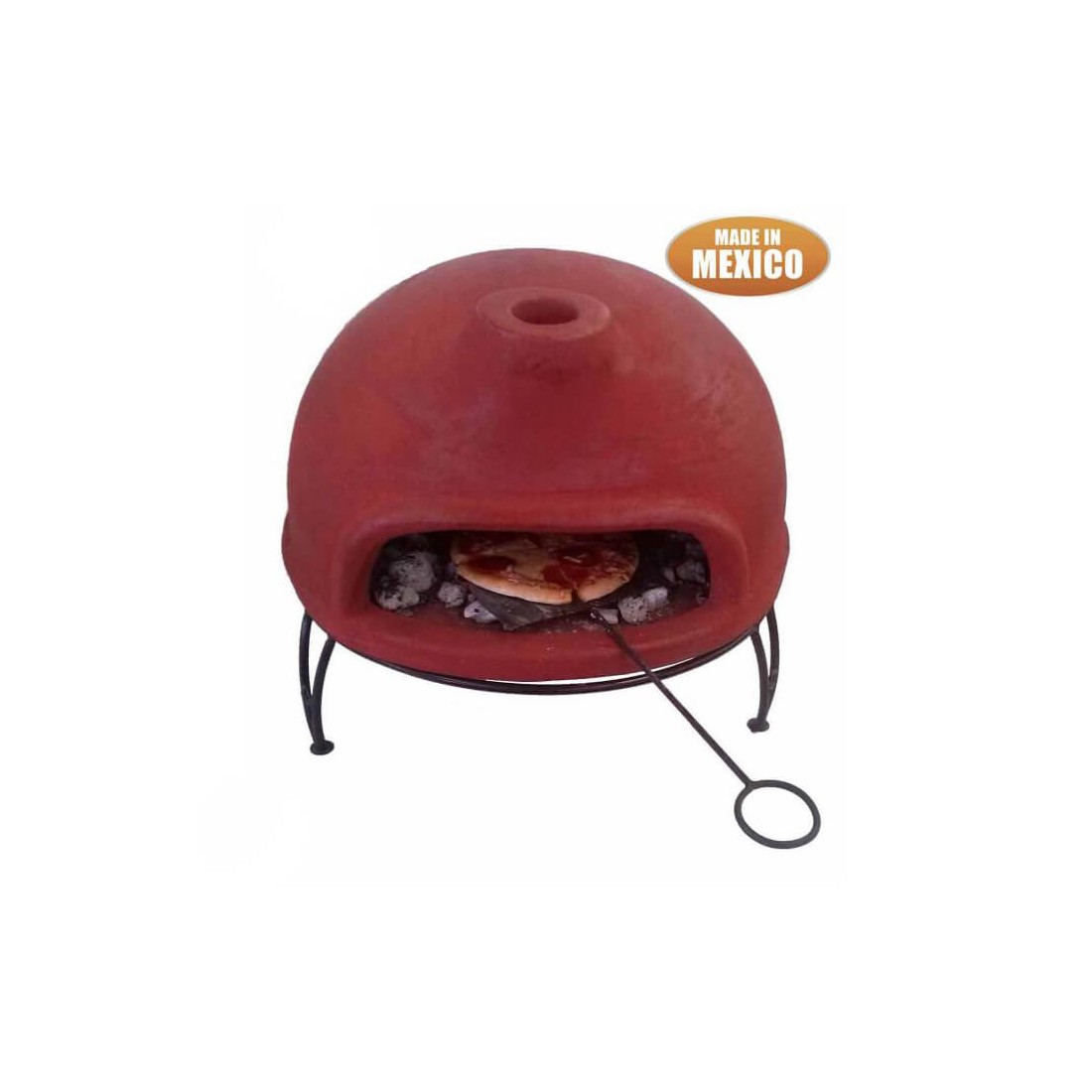  
Mexican Table Top Pizza Oven With Stand
Delivered within 3-5 days
Clay pizza oven of  traditional dome design
Small and portable size - for tabletop use
Stand to keep the hot oven off of the surface it is placed on
Easy to use, just light it up and go
The fire is made inside the oven
Clay is like a radiator and absorbs the heat to keep the temperature up longer
100% Secure Shopping

FREE UK Mainland Delivery

Hassle Free Returns

Price Match Promise

Online Payments Barclays & Paypal
The Gardeco Mexican Table Top Pizza Oven with Metal Stand provides a traditional dome-shaped pizza oven which is perfect for al fresco pizzas.
Mexican pizza ovens are efficient and nice to look at. No need for roaring fires, the clay becomes hot and radiates the heat. It is important you observe the instructions and maintenance recommendations. Not all fuels and lighting fuels can be used in Mexican pizza ovens and they will need protection from the weather. Mexican pizza ovens are hand-made and hand-painted, so shapes and colours may vary slightly. The paint finish on this pizza oven will discolour and burn off when fired or if left outside all the time, even without firing. Colour changes do not affect use or functionality. Mexican pizza ovens can be repainted. Metal stands will rust.
Delivered within 3-5 days
Delivery Information: Whilst we deliver across the UK there are sometimes surcharges to some certain areas. If you live in Northern Scotland, Northern Ireland or an offshore island please contact our team before ordering.